Turn Up The AC
---
personalising the human experience
---
---
About The Show
Turn Up The AC takes an introspective, retrospective, and sometimes biographical look at the roots of our personal philosophies. It explores the motivations behind our realizations. It encourages people to explore how they think, and not just what they think.
---
---
Listen to all episodes
---
Current Episode
"He experienced the ultimate test of his faith when he stood on the brink of finding out if he'd spend eternity at the right hand of Jesus, or something else. Or nothing else."


It's easy to determine how many seeds are in an apple. It's impossible, though, to know how many apples are in a seed. AC shares how the seeds his father unknowingly planted grew into a surprising number of apples.
---
Announcement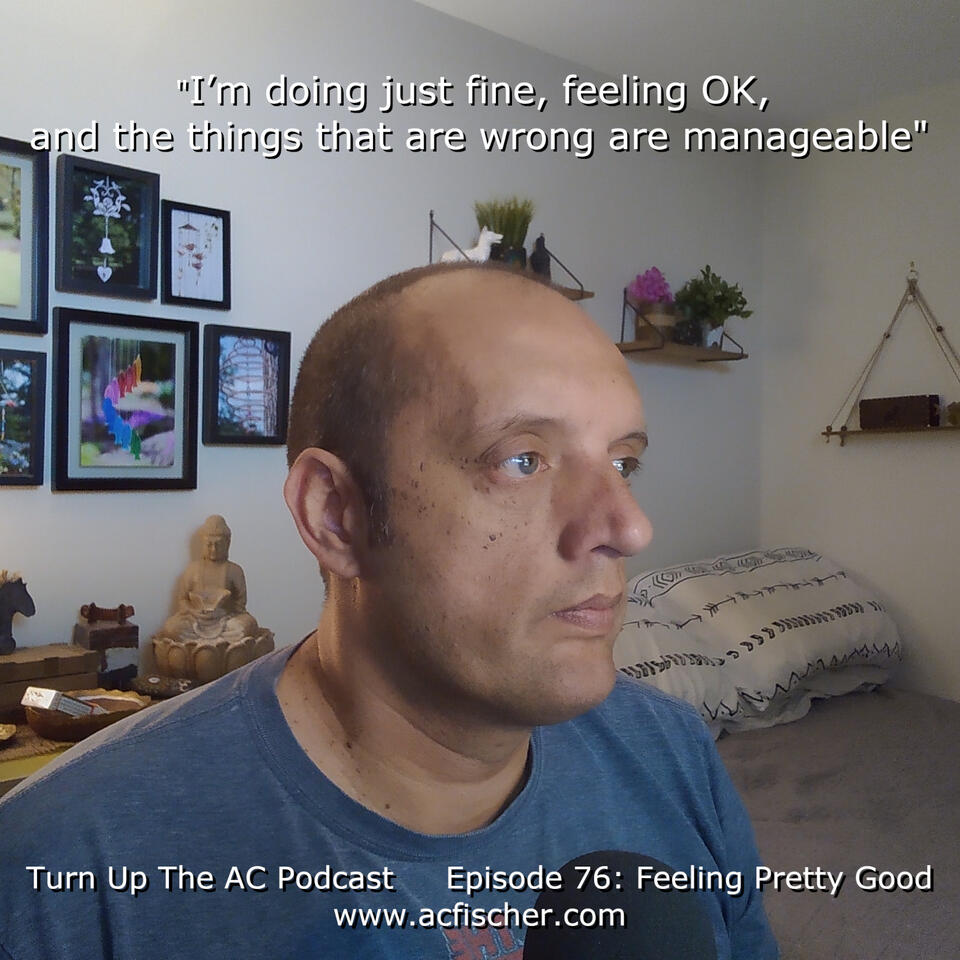 After writing and recording 70+ episodes, it's time for a much-needed break! Though episodes are short, they're deeply personal, and take a lot out of me!
I'll be taking a few months away from production of my various podcast projects, and spending time recharging. Thank you so much for your ongoing support!
~AC Fischer
---
Connect with the show